About Us
CREATING STYLISH, ENERGY-EFFICIENT LIGHTING THROUGH SMART TECHNOLOGY
When you consider lighting, be original, be bold, be environmentally smart. Choose AFX. Offering the perfect union of lighting beauty and smart design, our products have re-defined energy efficient lighting. Utilizing the latest LED technology, fluorescent lamping, state-of-the-art ballasts and top-notch design engineering, AFX has re-invented the decorative fixture category. As we grow, we continuously develop, expand and rethink our core product offering to both commercial and residential markets.
When you choose AFX, you're getting the best. We offer award-winning decorative fixtures that fuse industrial design with an artistic flair. You will find new looks in contemporary lighting and also updated traditional styled fixtures. Our vision is to continue to create the new look of energy efficiency. An industry leader in LED, fluorescent and other light sources since 1938, we work hard every day to maintain our respected position in the lighting industry...through our commitment to deliver superior quality, uniquely designed and technologically-advanced lighting products.
AT AFX, WE'RE CHANGING THE WAY YOU THINK ABOUT LIGHTING.
---
DESIGN, EFFICIENCY, TECHNOLOGY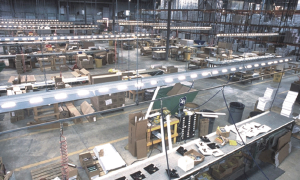 Our proven strategy for developing exceptional new products is built around three driving forces...
Design - We design differently.
The "art of design" goes beyond the creation of stylish lighting products. Our designers create lighting fixtures to maximize the qualities of the latest lamp source technologies. We design to deliver the best lighting for the job...offering optimum performance, efficiency and style.
Efficiency - Our fixtures save energy.
As an active partner with ENERGY STAR®, our focus is on highly efficient and environmentally-friendly lighting...products that meet all new energy codes. Our leadership is demonstrated in our broad offering of ENERGY STAR qualified fixtures.
Technology - Where form meets function.
Our job is to make new lighting technologies make sense for you. As revolutionary breakthroughs become new industry standards, you can be assured that we will offer lighting solutions that can help you meet stringent efficiency codes with an impressive design selection to choose from.
AT AFX, YOU'LL FIND OUR GOAL IS YOUR SOLUTION - TO CONTINUALLY SEEK OUT EMERGING TECHNOLOGIES AND DESIGN INNOVATIVE PRODUCTS FOR THE LIGHTING NEEDS OF TOMORROW.
---
YESTERDAY. TODAY. TOMORROW.
From a modest start shortly before World War II, AFX has become one of the country's largest energy-efficient lighting manufacturers. (Formerly known as American Fluorescent), AFX was founded by William Rusnak, a banker and furniture retailer with an entrepreneurial spirit. Rusnak reportedly first encountered fluorescent lighting at the 1933-34 Century of Progress International Exposition in Chicago. He opened shop in 1938. Jerry Solomon, Rusnak's son-in-law, came into the business in 1940, and following in his father's footsteps, his son Bill Solomon became President in 1983, forging a modernization program that has never lost momentum. As an industry leader, we embrace the best new ideas in lighting design and manufacturing, pioneering the introduction of undercabinet lighting.
Headquartered in Waukegan, IL, the company maintains large warehouses across the country to provide optimal service in all regions. Superior engineering and the ability to deliver competitively priced, well-designed products result in a consistently high level of customer satisfaction making AFX the industry leader.
Through our national network of independent sales agencies, AFX supports a distribution network of lighting showrooms and electrical distributors. In addition, we work with specifiers, designers and architects to establish AFX as the approved supplier. Our products are used in a variety of applications, from commercial buildings, hotels and restaurants, to multi-family, assisted-living and single-family residences, and more.
---
WHERE TO FIND US
AFX
2345 N. Ernie Krueger Circle
Waukegan, IL 60087 USA
Phone: 847.249.5970
Toll Free: 1-800-873-2326
Fax: 847.249.2618
---
THE BASICS
AFX is located in Waukegan, Illinois, a northern suburb of Chicago. Our general offices, prime assembly and two warehouses are located under a 200,000 square-foot facility, with room for expansion.
With our central location, we can distribute our products on a national basis with ease. In addition, we operate strategically-located and fully stocked warehouses in Dallas, TX and Charlotte, NC, to insure prompt fulfillment of orders from coast to coast.
Our partner HWP Industries finely crafts our wood molding lighting products in Elkton, KY.

---
AFX IS COMPLIANT WITH ALL NEW ENERGY CODES, INCLUDING:
Energy Policy Act of 2005 (EPAct 2005) - establishes standards for compact fluorescent lamps, linear fluorescent fixture ballasts, and establishes efficiency requirements for commercial and government buildings
Title 24 - creates stringent building standards for efficiency in residential and commercial construction in the State of California. The National Energy Conservation Policy Act (Fluorescent Lamp Ballasts Energy Conversation Standards) - requires OEMs to change over to efficient, quick starting, long life electronic ballasts in most fluorescent fixture types.
AFX LIGHTING DESIGNS FOR LAMP SOURCE TECHNOLOGIES
GU24 Based Lamps are a revolutionary breakthrough, as well as the new industry standard for energy efficient lamp sources. Used in residential and commercial applications, the GU24 base makes it easier for consumers to find replacement lamps for energy efficient fixtures. AFX Lighting offers a variety of GU24 lighting fixtures that can help you meet stringent energy efficient codes without compromising design or style.
LEDs (Light-Emitting Diodes) combine long life (50,000 hours +), low heat, and low energy consumption with a very compact, flexible size. LED technology advances bring new efficiency to fixtures, allowing smaller lighting designs and lower maintenance. AFX's LED products create design elements for a variety of lighting applications.
T5 Linear Fluorescent lamps are the most efficient linear fluorescent lamp available today. The perfect match of efficiency and performance, AFX's T5 fixtures provide the highest output and generate the truest colors available in fluorescent.
---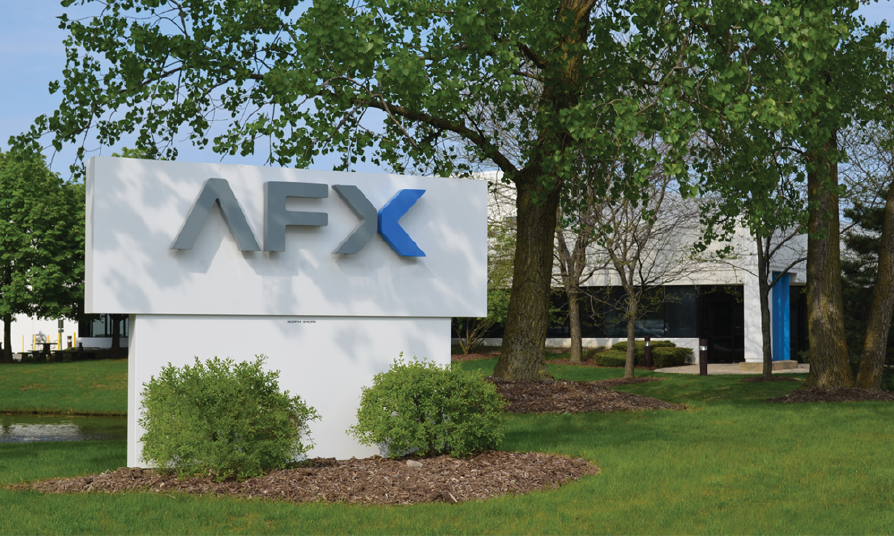 LIGHTING FOR TOMORROW WINNING DESIGN AWARDS
2017 Design Awards
Post: Honorable Mention – Decorative lighting
2016 Design Awards
Sloane: Special recognition – Value
Carlisle: Honorable mention – Contract Lighting
Slate Pro: Winner – Functional LED
2015 Design Awards
Ambrose LED Pendant: Senior Friendly Lighting Category
2014 Design Awards
Cortez LED Pendant: Decorative Category
2012 Design Awards
Centre LED Retractable Pendant: Grand Prize
2009 Design Awards
Genesis: Grand Prize Winner Fluorescent Dimming
Portman: Fluorescent Dimming
Madison: Fluorescent Dimming (Honorable Mention)
2008 Design Awards
Carson: Indoor Fixture Family
2007 Design Awards
Hudson: Indoor Fixture Family
2006 Design Awards


Diode28: Solid State Lighting
Aria: Indoor Fixture Family
Bilbao: Outdoor Fixture Family
Facet, Restoration, Glasgow: Indoor Fixture Family (Honorable Mention)
2005 Design Awards
Eureka: Outdoor Fixture Family
On-Board Dimming: Technical Innovation
Adirondack, Helios: Finalist
2004 Design Awards
Salem: Grand Prize Winner
Oslo, Ensenada: Finalist